License Agreement

Supported version of OMSI

OMSI v1.x & OMSI v2.x

Recommended version of OMSI

Current v2.3.x

Prerequisite commercial expansions

- Nothing -
====================================================================
Two Tone Air Horn for omsi busses
(c) LjNad
https://www.facebook.com/pages/ljnad-omsi/903768906312171?fref=ts
https://www.paypal.com/cgi-bin/webscr?cmd=_s-xclick&hosted_button_id=u9fl7hwkpbn7y
====================================================================
**** Author of the modification:
LjNad
**** Installation:
Mod contain 2 version: BitonaleNew and BitonaleOld
BitonaleNew has a lower pitch sound.
BitonaleOld has a higher pitch sound.
Put the files of the version you like in the "\Sound" directory of the bus you would like to add the mod.
**** Requirements:
A licensed copy of Omsi 1 or Omsi 2
***** Copyright and distribution of the mod:
This mod is (c) LjNad
This mod can be freely distributed and uploaded on any site without a permission by uploading current rar file without
modification.
You are NOT allowed to add any modification to it.
This mod can be included in your FREEWARE bus addons and MUST contain "LjNadBitonaleReadme.pdf" in this
exact format without modification.
For PAYWARE addons, you MUST contact me first! You are NOT allowed to use it without my written permission.
ALWAYS MENTION:
(c) LjNad
https://www.facebook.com/pages/ljnad-omsi/903768906312171?fref=ts
Support LjNad with a donation: https://www.paypal.com/cgi-bin/webscr?cmd=_sxclick&hosted_button_id=u9fl7hwkpbn7y
**** Donation:
https://www.paypal.com/cgi-bin/webscr?cmd=_s-xclick&hosted_button_id=u9fl7hwkpbn7y
Notes:
The mod is provided to you in as is and doesn't include any form of support. I decline any liability on any occurrence may arise with the use of this product, included but not limited to, possible virus, trojan or any other form infections on files that can be injected at a later stage on the files are available on internet.

Support my work by donating via PayPal: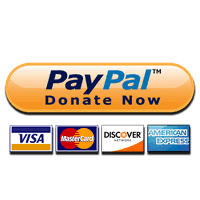 https://www.paypal.com/cgi-bin/webscr?cmd=_s-xclick&hosted_button_id=u9fl7hwkpbn7y