Completed relocation & innovations as of 8 May 2020
0 Comments

381 Views
6 Minutes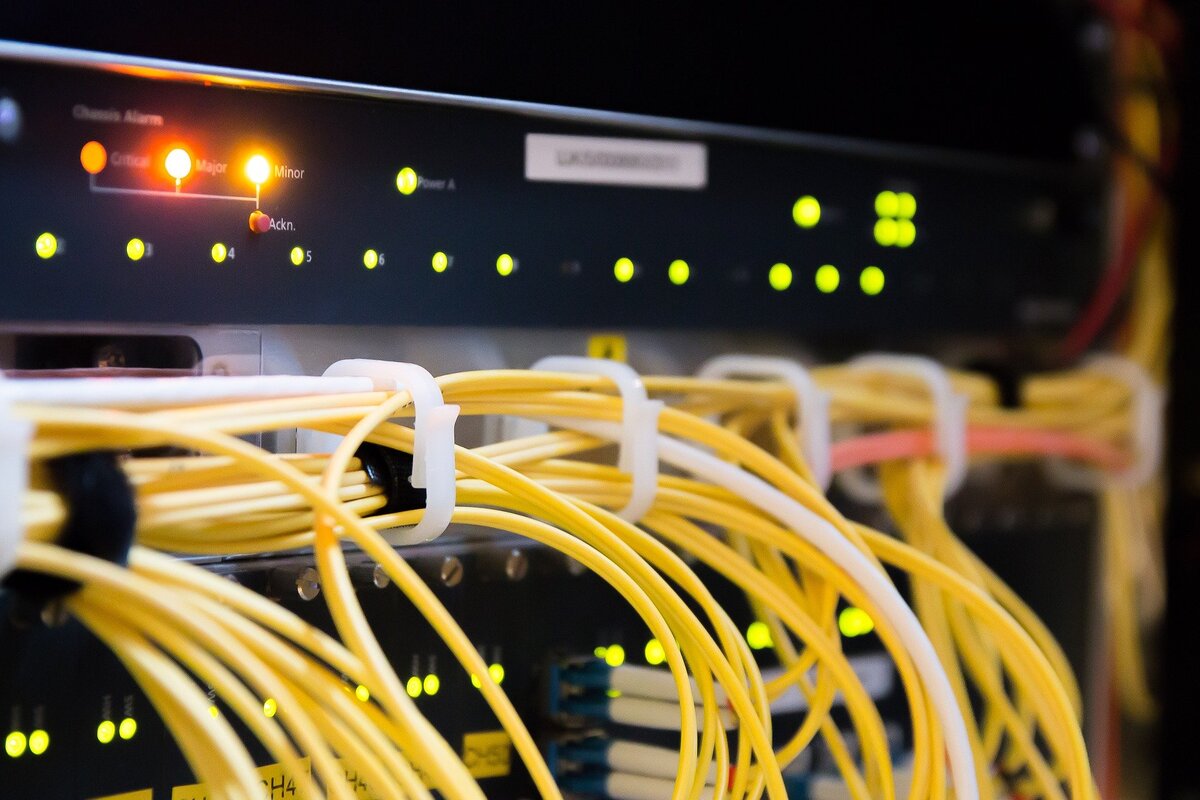 Hello, everybody,
after about 15 hours of work, from Thursday (starting time was about 22:30 ETC) to Friday through the whole night until noon (opening of the WebDisk at about 14:25 ETC), it is finally done: The server is up, it is set up and the WebDisk is running.
First of all, we would like to thank AEROSOFT®, the publisher and distributor of OMSI & OMSI 2 with related OMSI Add-On's. Without their support such an expansion of our resources would never have been possible! When I started the conception of the WebDisk about 7 years ago and wrote the first mail to M+R (i.e. the developers), I never thought that the WebDisk would become such a big project and get such a comprehensive support. It is terrific!
miwi's contribution can't remain unnamed, of course. As always, he stood by my side with the highest professionalism and supported me in all areas where I needed to improve my Latin ... ääh ... my Linux knowledge was at the end. The two of us have slowly developed into a well-rehearsed team.
Our new partner for the server, the dear Ferdl alias tubehosting, must not remain unnamed at this point. He has also made his contribution, because without him the server would not be in the data center and would not be connected. Here are some photos of our server (ours is in the rack below, the upper one with s02).
In addition, tubehosting is responsive for the very worst emergency in our discord (but also via its own communication channels), so that he can "press" the restart button or scurry to the server if something happens. Such a thing shouldn't happen, but better prepared for all eventualities than being caught with your pants down, right?
As we reported in advance, we are now connected with 10 Gbit and travel much faster, but also the whole hardware is much more powerful than before.
Why did it take so long?
Our old server wouldn't let us go, it was playing stubbornly! It really was constantly coming up with new things, which made it stop doing what it was supposed to do. With patience... and lots of coffee

... he finally couldn't defend himself anymore.
After that, it was time to upgrade the WebDisk to Suite 5.2 and there were some stumbling blocks and obstacles to be cleared. Now we are up to date!
Right now (while writing this post) there are several users online, and there are also several guests on the way (a total of ~350 active users), the old server would have panted here already. To top it all off, I'm even having ALL uploaded pictures recompressed, which is very much on SSD and CPU.
But what do you notice? Absolutely nothing!
What has changed?
First of all: No, not all new functions are included by default.
Global (Core)
Like button in reaction system changed. These can also be extended as required.
The Steam-Login (including registration via Steam) has returned. You only have to connect your profile to Steam once: Control Center > [User Account] Account Management (bottom of the page). There you will also find - as before - the option to link your account with Discord
If you have paired your account with Steam, your profile will automatically list your Steam games and what you played last. Maybe some people discover common interests and find each other outside of OMSI. Your Steam activity is also displayed there, as well as what you are currently playing.
Whole user groups, e.g. administration, can be directly pinged or addressed in conversations (only with OMSI-Modder and higher).

[Bug]

The new style series is slightly scratched due to the update, this will also be fixed with the other known bugs.

[Bug]

An in-house blue WoltLab style has been secretly installed. After a few adjustments it will be activated for use optionally.

[MOD]

Added moderation logbook to user profiles. (This way Discord <> WebDisk can be moderately handled together, but also smaller comments about a user can be written down [negative behaviour and other conspicuousness]).
There are dozens of changes in the system (source code), but they are hardly relevant for the end user.
You can enter a temporary absence (see Control Center > [Settings] Absence). For PNs, there is an optional automatic reply that you are inactive until the set time.
The automatic image reduction still does its job. While we used to have the images compressed via API via third party providers, our server now does it locally (via MozJPEG, PNGquant and Gifsicle). If the pictures are larger than Full-HD (i.e. over 1920x1080), they are automatically reduced to Full-HD size and also compressed (file size savings of between 20-90% depending on the picture).
WebDisk (Filebase)
The license management has changed for the modders. When entering a new license, there are no more personal licenses, but
- either the selection of previous licenses,
- or an own license is linked externally (no discord server channels, the texts must be freely accessible!)
- or you use the input field for an own license text (whereas the existing licenses cover everything).
Besides comments, you can now also write reviews. These are used for evaluation, so that others can potentially see if the download is worthwhile at all.
[Bug] Due to the changed files of the WebDisk I had to undo my changes, that the download button did not automatically download the last file when there were several downloadable files, but instead referred to the file overview. The standard is reinstated, just not today.
Wörki thinks it's enough for a start. If you find errors or something is not configured correctly, just report it - as always - in the forum WebDisk System Errors & Problems.